Car Service & Repairs in Cape Girardeau, MO
Open Today! Service: 8am-5pm
---
Hours
Monday - Saturday: 8:00 AM - 5:00 PM

---
Service Amenities
Free Wifi
Enjoy FREE WIFI while you wait for your vehicle to be serviced.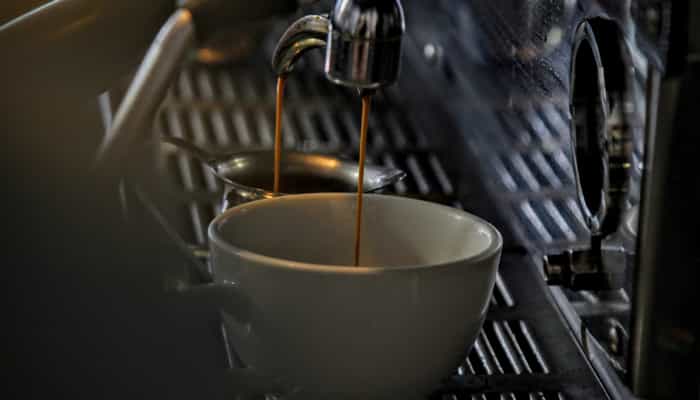 Self Serve Coffee
We have a fully stocked coffee bar including other refreshments for you to enjoy during your visit.
Cable TV
To help pass time we offer cable TV in our waiting lounge.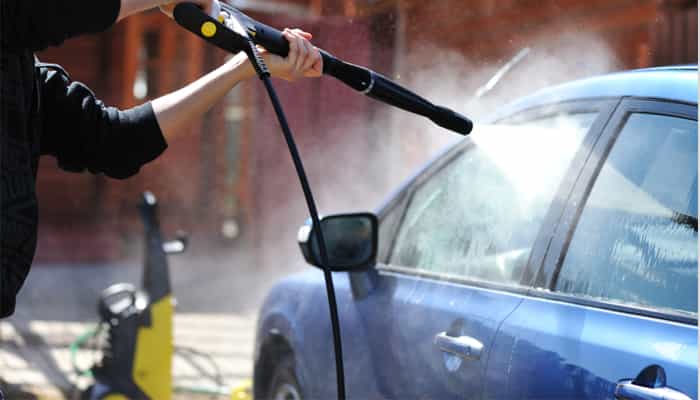 Free Car Wash
Receive a FREE car wash after your vehicle is serviced or bring it in anytime for a rinse.
Loaner Vehicles
We offer loaner vehicles in case you need immediate transportation or to pick your serviced vehicle up at a later date.
Towing
In case of a roadside breakdown, we will tow your vehicle and give you a ride to our dealership.

Welcome to our Service Department
Welcome to the online service portal for John Sinclair Nissan. We created this interactive page to help you take care of your Nissan. Whether you need routine maintenance or more complicated repairs, you'll find all the necessary tools here.
Our dealership proudly serves Cape Girardeau residents and customers from nearby Jackson, Gordonville, and Chaffee, Missouri. In addition, our location makes it convenient for those living across the border in Illinois. You can count on top-quality service and support for all your vehicle requirements. Our factory-certified technicians receive constant training to maintain their Nissan expertise. And they have decades of experience servicing cars from nearly every brand.
Service You Can Rely On
We've earned our solid reputation the old-fashioned way by providing quality service at a reasonable price to every customer. So whether you purchased a new vehicle from our Nissan Specials or one of our many pre-owned models, you can count on receiving the expert care your Nissan deserves when you come to us for maintenance. And we pride ourselves on delivering the highest levels of customer service.
To help us service your vehicle, we use the finest tools and equipment at our world-class service center. These items allow us to quickly diagnose and repair any problems you might have with your vehicle. And to encourage proper maintenance, we created a rotating list of service specials. You can find discounts and coupons covering everything from oil changes to cleaning services.
Our commitment extends to using only genuine Nissan OEM parts on all our repairs. We know these parts will fit right and work precisely as Nissan intended. Unfortunately, some people try to save money using aftermarket parts. Initially, you save money, but down the road, aftermarket parts tend to fail much sooner and don't perform as well along the way. So if you end up with a less efficient car and need to replace the part again, you haven't really saved money.
John Sinclair Nissan Oil Changes
Your engine has many moving parts and operates at extremely high temperatures. So you need your engine oil to protect those parts from the heat and friction of the combustion process. Changing your engine oil will prolong your Nissan's life and improve performance.
Every Nissan model has a specific mileage interval to change the oil. We recommend you check your owner's manual for your vehicle's interval. However, if you misplaced your manual, contact our service center, and one of our technicians will happily look this information up for you.
Modern engine and oil technology allow cars to travel up to 10,000 miles or more between oil changes. So now more than ever, you want to ensure you use the correct oil. Driving styles and age can also affect your engine oil, and you might benefit from using a specialized product. Nissan makes various synthetic, synthetic blends and high-mileage oils designed for every situation.
Tire Repairs, Service, and Replacement
As the only part of your Nissan in contact with the road, your tires play an essential role in vehicle safety. Maintaining your tires takes more than keeping the proper air pressure. You need to rotate your vehicle's tires to spread out the uneven wear that occurs naturally between the axles. We recommend a tire rotation every 10,000 to 12,000 miles. Our technicians can perform this service without adding time to your oil change visit.
Unfortunately, tires wear out, and that's okay. Sometimes, a road hazard causes a flat. In some cases, we can repair the hole, but not always. When it's time to replace your tires for whatever reason, our Tire Department has an extensive inventory of tires to get you an exact match for your Nissan.
You might want to replace your tires with a different type, like all-terrain tires for your Nissan Pathfinder or maybe winter tires for your Nissan Altima. Our tire technicians will help you find the perfect tire for any purpose.
When you replace a tire, you always want to have the tire balanced. If you're unfamiliar with this procedure, here's what to expect. We attach small weights to the wheel's rim. These weights help smooth out the rotational wobble that occurs in everyday operations. Too much wobble leads to premature and uneven wear, which results in replacing your tire in months rather than years. The cost varies between $15 to $25 per tire, a small price to pay compared to $100 to $300 or more per tire replacement.
Wheel Alignments
Closely tied to tire maintenance, wheel alignments help prolong the life of your tires. A wheel alignment places your wheels precisely within the steering and suspension system as originally designed by Nissan. We recommend you have a wheel alignment performed yearly. However, you could experience a jarring incident such as an accident or striking a pothole that requires an immediate alignment.
Signs indicating you need an alignment include a drift to either side while steering straight or loose steering through corners. You might also feel unusual vibrations or hear odd noises while driving. These symptoms indicate your wheels might be out of alignment, or you could have a more severe problem with your suspension or steering systems. In any case, our techs can perform this service in less than 30 minutes.
Brake Inspections and Service
Our service center technicians suggest we inspect your brake pads at every oil change. However, a complete brake inspection checks your pads, discs, lines, calipers, brake fluid, rotors, master cylinder, and brake pedal. In normal and emergency situations, these parts work together to provide controlled stopping power for your Nissan. Unfortunately, some components, like your brake pads, were designed to wear out. Other parts, such as the master cylinder, last ten years or may never need replacing. Inspecting these parts helps spot failing components before they become a safety issue.
Battery Testing and Replacing
Another critical component in your Nissan is your battery. Unfortunately, batteries fail from age or perhaps from leaving the lights on overnight. We recommend you test your battery every oil change to spot problems early and avoid an untimely breakdown.
Schedule Vehicle Service in Cape Girardeau Today
At John Sinclair Nissan, we want you to enjoy your Nissan for as long as you own it. If your Nissan needs maintenance, we want you to think of us. We've made servicing your car simple with our online service scheduling tool. In seconds, you can secure a convenient day and time and rest easy knowing your vehicle is in capable hands.